Project Management
·
Svep Design Center AB
·
Hybrid Remote
Senior projektledare med erfarenhet inom produktutveckling
Vad har projekt för att utveckla golfklockor, järnvägsövergångar och trygghetstelefoner gemensamt? Jo, de kräver ett engagerat ledarskap. Snör på dig skorna och led oss mot nästa spännande produkt!
Svep Design Center växer i stadig takt och nu är det dags för oss att utöka vårt projektledarteam!
Vi söker en senior projektledare med erfarenhet inom system- eller produktutveckling till vårt kontor i vackra S:t Lars-parken i Lund. Svep Design Center är ett konsultbolag som skiljer sig från de traditionella konsultbolagen, då vi nästan uteslutande jobbar med kundprojekt som drivs inhouse från vårt eget kontor.
Om rollen
Som projektledare hos oss kommer du att ansvara för ett eller flera kundprojekt. Dina arbetsuppgifter kommer att variera beroende på projekt och kund, men innefattar såväl planering, administrering, budgetuppföljning och teknik. Du tar ägandeskap för att projekt drivs i enlighet med kundens förväntningar och levereras enligt överenskommelse. Du fördelar och leder arbetet inom teamet, följer upp budget och leveranser, samt hanterar den huvudsakliga kommunikationen med kunden.
Hos oss erbjuds du möjlighet att arbeta med en varierande kundbas som sträcker sig från namnkunniga globala företag till Skånes hetaste start-ups. I vårt stall, och snart i ditt team, har vi regionens skarpaste hjärnor inom exempelvis elektronikutveckling, inbyggda system, molnlösningar, IoT- och app-utveckling.
Den vi söker
Vi söker dig som har tidigare erfarenhet av att leda projekt och team och som har ett brett intresse för teknik. Vi arbetar företrädelsevis enligt en agil projektmetodik i tätt samarbete med våra kunder och vi ser det som en fördel om du har erfarenhet av agil projektledning. För att trivas och bli framgångsrik i denna roll behöver du vara kommunikativ, strukturerad och prestigelös. Du har förmågan att arbeta proaktivt, samtidigt som du kan agera snabbt med god kvalité och service om problem uppstår.
Om Svep Design Center
Svep Design Center ägs till 100 % av sin personal och vi är idag cirka 70 anställda. Vår företagskultur karaktäriseras av en kärlek till teknik och en prestigelöshet där vi hjälps åt med att realisera våra kunders idéer. Vår största tillgång är våra anställda och vi jobbar under devisen att det är viktigt att ha roligt och trivas tillsammans på jobbet för att kunna prestera.
Bolaget är en flerkulturell arbetsplats med medarbetare i olika åldrar och av olika kön där likabehandling är en självklarhet. Vi värnar om en god arbetsmiljö med fokus på att vara en hälsofrämjande arbetsplats. Hos oss blir du erbjuden en kultur som präglas av "frihet under ansvar" och möjligheter till en bra balans mellan privat- och arbetsliv. Gemensamma frukostar och träning på arbetstid är exempel på självklara inslag i vår vardag. För oss är det viktigt att du delar våra värderingar.
Vill du följa med på vår resa? Välkommen med din ansökan!
Department

Locations

Svep Design Center AB

Remote status

Hybrid Remote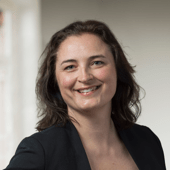 Contact
Anna Lanker
Project Manager – Project Management
We are Svep Design Center
Strive and Ambition

We strive to innovate, develop and push technologies forward. We work with market leading clients across the world helping them develop new products and technologies.

Solidarity and Transparency

Employee involvement and engagement are key at Svep, we keep that with high transparency and insights sharing. On top of that, specific reccuring informational gettogethers are set for updates, interaction and fun!

Employee Care

Svep encourages a healthy and active lifestyle. Aside from a common level of health and wellness benefits, we offer our employees a possibility for a beneficial wellness hour on a weekly basis. You are also welcome to join the Svep running team or go for a walk with your colleagues in the nice park around our office.
Workplace & Culture
We need your expertise to help us with all the challenges that lie ahead.
Our colleagues are our biggest asset!
We use creativity, quality and enthusiasm when developing products to meet our clients' needs.
Do you think working at Svep could be a great opportunity for you? Please don't hesitate to get in touch and we will be more than happy to tell you more about what it's like to work here with us!
About Svep Design Center
Svep Design Center was founded in 1978 by three fresh graduates from the Faculty of Engineering at Lund University. We have kept our offices in this leafy oasis of Sankt Lars Park since 1986 and today our company boasts more than 70 exceptional members of staff.
We have developed over a hundred different products over the years, sold in hundreds of millions of copies worldwide. Here at Svep, expertise, innovation and experience go hand in hand. Quite simply: we make product development easy!
Project Management
·
Svep Design Center AB
·
Hybrid Remote
Senior projektledare med erfarenhet inom produktutveckling
Vad har projekt för att utveckla golfklockor, järnvägsövergångar och trygghetstelefoner gemensamt? Jo, de kräver ett engagerat ledarskap. Snör på dig skorna och led oss mot nästa spännande produkt!
Loading application form
Already working at Svep Design Center?
Let's recruit together and find your next colleague.